Transform your nights and wake up refreshed every Morning™
All that has in common with an alarm is that you have to set the time. We reinvented everything else from scratch.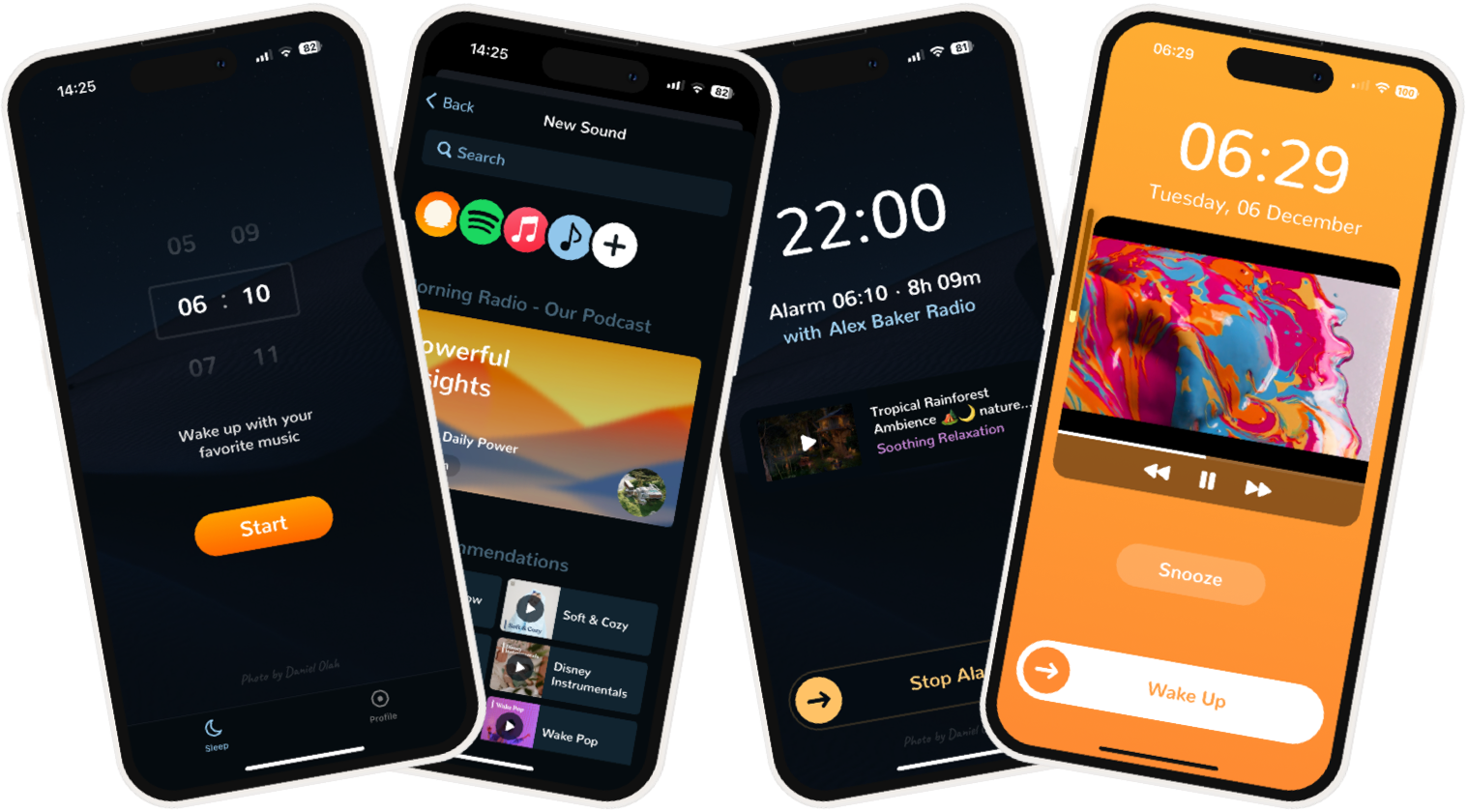 People really like Morning™.
Thousands of people already made the switch.
An alarm that rocks… literally!!

"I'm a huge metal fan and I get up around 3:50 AM every morning. The simple tunes that come with a phone just weren't getting me up and motivated. After buying this app and syncing it to my Spotify, waking up has never been better."
Does exactly what you want

"I was looking for the option to wake up to either my favorite song or my playlists. This does both and more. It also has a fall asleep timer which was a very pleasant surprise that I've used almost nightly. Since it turns itself off, I don't have to stress over falling asleep. Love the app, great job!"
Nothing But Love

"I use Morning every single day. Not just for waking up, but for everything in my life that needs timing. I am grateful to the developers—they are always working to improve functionality, and responded quickly when I sent their Help/Support a question. Nothing but love for these humans and this app."
Hey everyone—
I'm Daniel, CEO, and Co-founder here at Vitalis Apps.
Tired of the repetitiveness and negativity of alarm ringtones, we began to search and test all the solutions on the market.
Seeing that none convinced us, we decided to create an app that would allow us to connect to Spotify. So we would wake up most pleasantly and positively.
After connecting with Spotify and having launched and evolved the application for three years, we are now waking up about 18,000 people every day, improving their waking-up experience, and facing their day on the right foot.
Since then, we have continued to evolve in achieving our initial vision:
Make waking up something you enjoy and not something you are forced to deal with.
Thanks for making it happen,